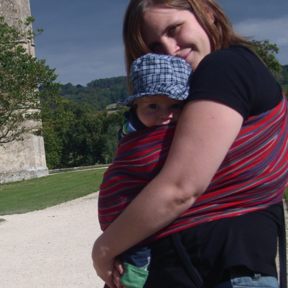 Hi, I am Tina, and I am facilitating your Mindful Hypnobirthing and Mindful Mamma Workshops online. I am also an experienced antenatal teacher, breastfeeding peer supporter and you Mindful Hypnobirthing and Mindful Mamma Practitioner.
I offer both Mindful Hypnobirthing and Mindful Mamma Workshops online and face-to-face as a group or 1:1 setting which you can book here online (see buttons below) or on my Eventbrite page. Alternatively, you can send me an email.
About me (Tina)
I am a mother of four children and have been working with parents-to-be since 2012. During this time I have supported over 1000 parents-to-be. While supporting parents-to-be and through my own experiences, I have learnt that no two births are the same for any parent. Mindfulness and Hypnosis are both fantastic tools to achieve the best experience in any childbirth situation. Combining the two is even better. As a result, I have decided to train with Sophie Fletcher to become a Mindful Mamma Hypnobirthing Practitioner.
I am excited to be able to combine both my antenatal classes and the Mindful Mamma Hypnobirthing and First Year Workshops, to offer parents-to-be a more rounded service. My aim is to empower local parents-to-be to trust their instincts and make informed choices and therefore having a better birth experience.
Tina is very knowledgable and approachable and has a wicked sense of humor.
Local Groups and Places for parents
Bingham is a brilliant place to bring up children and there are so many different baby and toddler groups, classes and cafés to go to. You can access a full timetable of all child and parents groups via the local children's centre.
My qualifications are
Certified Mindful Mamma Hypnobirthing Practitioner
Certified Mindful Mamma First Year (Postnatal) Practitioner
Antenatal Teacher DipHE (University of Bedfordshire)
Breastfeeding Peer Supporter (Unicef accredited)
Rewind Practitioner (trained with Mia Scotland)