and surrounding areas – Tina Gibbs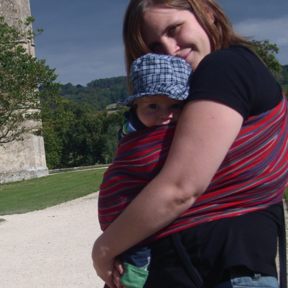 Hi, I am Tina, your certified Mindful Hypnobirthing Practitioner in Nottinghamshire. Most classes are held in Bingham but I am very happy to travel to surrounding areas in Nottinghamshire, Lincolnshire and Leicestershire.
I offer private Mindful Hypnobirthing classes & group Mindful Hypnobirthing workshops.
About the classes
Mindful Mamma Hypnobirthing classes in Bingham and surrounding areas are running on a regular basis. They are held at my home in Bingham. Alternatively, you can book a 1:1 session to be run in the comfort of your own home. I am happy to travel at no additional cost within a 10-mile radius from Bingham, NG13. Additional miles will be chargeable at 45p per mile. In addition to the face-to-face group and 1:1 classes, I can offer private only live meetings using Zoom.
What to expect from the class?
self-hypnosis and deep relaxation techniques to use in birth and pregnancy
to feel confident and look forward to your baby's birth
to learn how a women's body is designed perfectly for birth
What is Mindful Hypnobirthing?
Mindful Hypnobirthing is birth preparation using mindfulness and hypnosis techniques to help you prepare for birth and during birth.
You may already be familiar with mindfulness and/or hypnosis, the two working together is what makes this course particularly unique.
During a workshop mums-to-be and their birth partners will learn about; the mind and body connection simultaneously, how to work with hormones, create the best possible birth environment and much more.
There are benefits of Mindful Hypnobirthing for mum, partner and baby.
why mindful mamma?
Mindful Mamma is the UK's first award-winning one-day Hypnobirthing workshop.
The hypnobirthing training is run face to face by Sophie Fletcher herself, Sophie is the author of Mindful Hypnobirthing and co-founder of Mindful Mamma.
Additionally, Mindful Mamma is flexible;
you have the option to have a private class in the comfort of your own home, contact me to discuss a time to suit you
Clients find private workshops especially effective as they are in the comfort of their own home
Private clients receive an upgraded Gold playlist worth over £40
To find out even more about Mindful Hypnobirthing, please check out our 'About Mindful Hypnobirthing Classes' site. If you are looking for a class in a different area, you can find all my colleagues with the 'Find a practitioner' tool. You can find all Mindful Mamma Hypnobirthing classes in the 'Find a class' section of the website. All classes are supported and include mp3s and we recommend that you read Sophie Fletcher's Book 'Mindful Hypnobirthing'.
About me
I am a mother of four children and have been working with parents-to-be since 2012. During this time I have supported over 1000 parents-to-be. While supporting parents-to-be and through my own experiences, I have learnt that no two births are the same for any parent. Mindfulness and Hypnosis are both fantastic tools to achieve the best experience in any childbirth situation. Combining the two is even better. As a result, I have decided to train with Sophie Fletcher to become a Mindful Mamma Hypnobirthing Practitioner.
I am excited to be able to combine both my antenatal classes and the Mindful Mamma Hypnobirthing Bingham classes to offer parents-to-be a more rounded service. My aim is to empower local parents-to-be to trust their instincts and make informed choices and therefore having a better birth experience.
Group classes: small groups of up to 3 couples
1:1 sessions: run within the comfort of your home
live online sessions
More than one Birth Partner?
Mindful Mamma Hypnobirthing Bingham Classes include one birth partner in the fee. Additional birth partners such as other family members, friends or a doula are very welcome to attend the class at a small extra fee to cover refreshments and materials.
Next steps…
Read the book 'Mindful Hypnobirthing', by Sophie Fletcher. You can buy this via amazon and other traders (see link at the bottom of the page)
Select a course. I offer private workshops of 2 x 3-hour sessions or a 1-day course in your own home for £150 as well as group workshops over one day for no more than 3 couples for £95. A non-refundable deposit of £35 is payable at the time of booking to secure your place.
Practice. You will have access to all the Mindful Mamma client resources & private Facebook support page once you have completed the workshop and you can download the free mp3s here: Free Downloads
Booking a class
You can book your Mindful Mamma Hypnobirthing Bingham classes online using the 'upcoming classes' section below. All classes require payment of a non-refundable deposit of £35 at the time of booking to secure your place. The remainder of the course fee is payable in advance directly to me (Tina) via PayPal or BACS.
If you cannot see a suitable date for you, please contact me on tina@mindfulmamma.co.uk and I will find a suitable date for you.
Mindful Hypnobirthing Bingham – Upcoming classes
Live online Classes are available, Now!
Please contact me to arrange dates and times to suit you! The fee is £95 incl. £35 non-refundable deposit to secure your place! Strictly 1:1 only. Your goodie bag including Mindful Mamma Journal will be sent to you in the post!
Bookable live Online 1:1 classes
Face-to-face group classes
(THESE WILL AUTOMATICALLY BE CHANGED TO ZOOM CALLS FOR AS LONG AS SOCIAL DISTANCING IS BEING ADVISED)
Local Groups and Places for parents
Bingham is a brilliant place to bring up children and there are so many different baby and toddler groups, classes and cafés to go to. You can access a full timetable of all child and parents groups via the local children's centre.
My qualifications are
Certified Mindful Mamma Hypnobirthing Practitioner
Antenatal Teacher DipHE (NCT trained)
Breastfeeding Peer Supporter (Unicef accredited)
Rewind Practitioner (trained with Mia Scotland)
Buy Sophie Fletcher's books: